A Rose In The Morning
by George Daniel Lea
(Tamworth, Staffordshire, United Kingdom)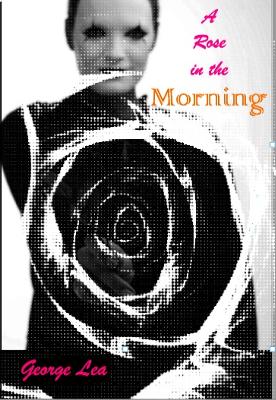 I turned on the lights, couldn't believe my eyes.

"Take it," Lowry insisted, proffering what he'd made in the dark.

I couldn't. Couldn't move, couldn't speak, think or feel, all that I was blasted away in the space of a breath; certainty evaporated, conviction dissolved.

"Take it," he repeated.

I did, and pricked myself. The miracle dropped to the floorboards, gone before it hit the ground, petals black as a spider's eye, wilted.

He cooed over my wounds in an instant. "Here," he said. "Let me kiss it better."

I let him, no longer seeing any reason in denial. He'd loved me forever; we both knew it, but it'd never been something I wanted from him, nor any man.

Until the rose and the dark he'd sewn it from. What else could he craft from his laughter and sighs? Was his skill limited to pretty forms like the one that pierced me, or was he capable of more; engines, citadels, worlds?

"Show me more," I demanded, and he smiled, rouge-lipped.

Naked in the dark, he asked, "Are you sure?"

"Yes." An essential lie.

The dark stirred around me as if swarming with velvet winged butterflies, then it became denser, slithering, twining, coiling about me.

Phantom lips grazed my own, reptile tongues flicked at my fingers, my eyes.

I smiled at the sensation, laughed with fear.

He laughed too. "You're beautiful," he said.

Feathery light touches, like a house-spider's footsteps, trailed the column of my spine. I shuddered as he parted me, a multitude of invisible tongues clamouring between, desperate for succour.

All new, this sensation, invasion, this revelation never countenanced before, save in the seclusion of daydreams. I fell, but didn't land.

A dream; a nightmare, but I laughed instead of screaming, called into the dark, to the man who'd tamed it, and begged him to do his worst.

He obliged.


In the morning, Lowry had gone, and the light hurt. Everything did.

I stretched out beneath the sheets, felt them scrape against bites and scratches only just begun to heal, and wondered what to tell Lydia. Was it truth or fabrication?

I sat up, blinked away blindness, and saw the rose; a sculpted fragment of night that fast faded to nothing beneath the glare of day.




This is George's first published fiction.